Hari Raya Celebration & Decoration
(Photo: Visit Singapore)

Hari Raya is a traditional Muslim festival celebrated in Singapore and other parts of the world. During this celebration, people clean and decorate their houses, cook unique dishes, and buy new clothes. The event emphasizes the importance of family and social gatherings as it highlights the celebration. Friends and family members come together to appreciate the day. They also involve other customs and practices, such as giving green packets (ang pow) to children, asking for forgiveness from each other, and performing religious rituals. They believed that these customs strengthened family and community relationships and cultivated a sense of unity.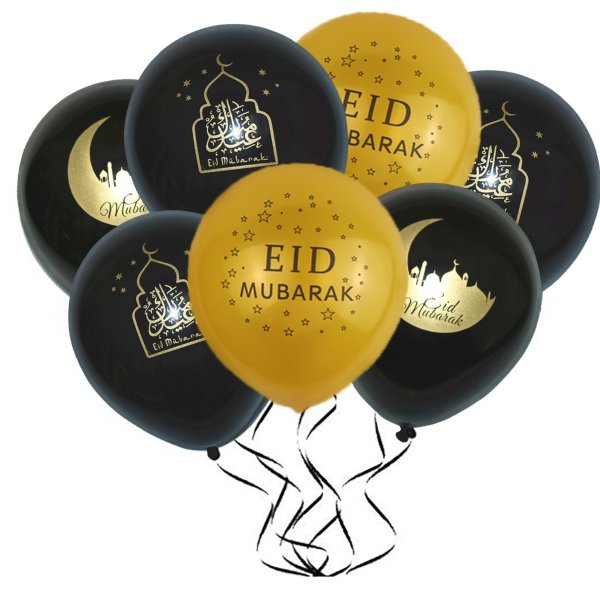 (Photo: Shopee)

Additionally, Hari Raya Puasa (the Festival of Breaking the Fast) is a joyful celebration to mark the end of Ramadan – a month of fasting. On this day, greet your Muslim friends with a pleasant "Selamat Hari Raya," which means "Happy joyous day." On the other hand, Muslims celebrated Hari Raya Haji (Festival of Sacrifice) at the end of Hajj, usually around two months after Hari Raya Puasa.

It is not only celebrated within homes, but visitors to Singapore can also participate and experience this beautiful cultural program as decorations and banners will be placed along Sims Avenue and Changi Road, between Paya Lebar and Eunos MRT stations. A Hari Raya meal involves a lot of delicious treats and desserts such as beef rendang, sayur lodeh, sambal, ketupat, kueh, ondeh-ondeh, and putu piring. You'll surely enjoy the excitement in this exciting festivity of fellowship and food.

(Photo: Families for Life)

Do you know why Muslims must fast for a month during Ramadan?
It is because fasting is one of the five pillars of Islam. It is not just about refraining from eating food and drinking water. Still, the primary purpose of fasting is to purify the soul, increase self-discipline, and cultivate a greater sense of empathy and compassion for the less fortunate. Fasting reminds them that not everyone has the privilege of having three meals to eat daily and that they are strongly encouraged to be more generous and charitable to people experiencing poverty. According to the Gregorian calendar, Ramadan in 2023 is celebrated on March 22nd to April 21st, followed by the celebration to end the fasting called Hari Raya Puasa mentioned earlier.

Since this is a day of celebration and family gatherings, it is time to prepare your home for a festive and fun decoration to start the party. Balloon decoration is always a must-have! Make sure to have lots of green balloons since it is the color of the Hari Raya Celebration. Fill your living room with Hari Raya-themed balloons; it could have words and phrases on the custom balloons to create a joyous mood to welcome your guests. Set up decorative backgrounds, mats, greeting banners, murals, carpets, balloon arches, etc. You could even use the traditional snack Ketupat as a decoration!
(Photo: Womens Weekly)

Aside from the gorgeous decorations and food, gift-giving is another essential part of Hari Raya is gift giving. You may want to prepare a food hamper, prayer mat, sweets, orchid plants, chocolate gift boxes, balloons, perfumes, flowers, cakes, or healthy fruit baskets to give to the elderly and your guests. These will surely be heartwarming gifts for them!

Do you want to have the perfect Hari Raya decoration? Andy Balloons is one call away! We were featured in Best in Singapore, being the top 10 BEST for Big Balloon Decors, so you can rest assured! We'll offer the finest balloon guide to make your celebration unforgettable. Make your orders now!

Contact us through WhatsApp at (+65) 8876 9977 for sales inquiries.
Visit our website at www.andyballoons.sg. for more information.