Chinese New Year's Must Have Decorations
During the Chinese New Year holiday, it is customary to set off firecrackers and fireworks. Without them, Chinese New Year celebrations would be incomplete. 
Fireworks were originally used to frighten away evil spirits in traditional Chinese culture. According to legend, on New Year's Eve, a monster named Nian would appear to devour villagers and destroy their homes. The villagers discovered that producing an explosive sound by burning dry bamboo scared away the monster. It has since become a Chinese New Year tradition.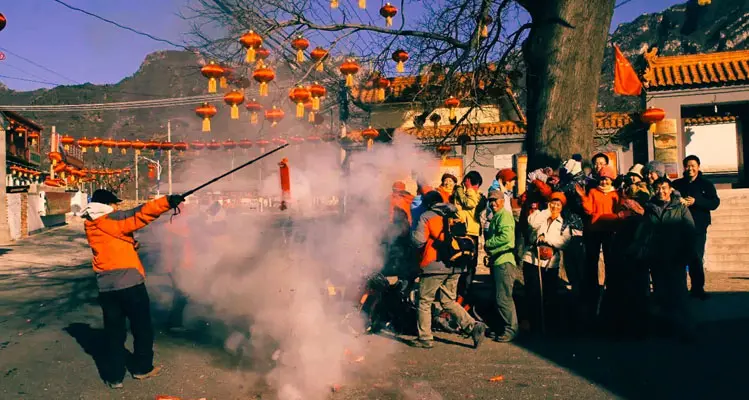 (Photo: Cosmopolitan)
Unfortunately, Singapore had banned or restricted the use of fireworks and firecrackers during festivals and holidays for the sake of safety and environmental protection. It can only be set off at specific locations with license. If you want to see a firework and fireworks display, you must first check the designated venues and time frames that are usually set in the vicinity at Chinatown.
Thankfully Andy Balloons had found a way to create this celebratory noise without risk by creating balloon firecrackers. Check out the 48meters balloon firecracker at Universal Studio Singapore (USS) earlier this year.

(Photo: Andy Balloons)
You may also check out Andy Balloons's instagram for video of the fire crackers at https://bit.ly/firecrackerballoons 
There are many common Chinese New Year decorations you might consider getting this coming season. 7 things listed by Cosmopolitan includes gold ingots, red laterns, floral arrangements, paper cuttings, wall décor, Chinese knots and zodiac items. However, Andy Balloons have balloon decorations to offer too in these celebrations.
Check out below with the decoration that Andy Balloons had done before.

Have something in mind and want to explore your balloon decorations? Get in touch with us today! We're always open to suggestions and new ideas that can help make your gatherings memorable.
Contact us through WhatsApp at +(65) 8876 9977 for sales inquiries.
Visit us at www.andyballoons.sg. for more information.