Amazing Balloon Decoration for Bridal Showers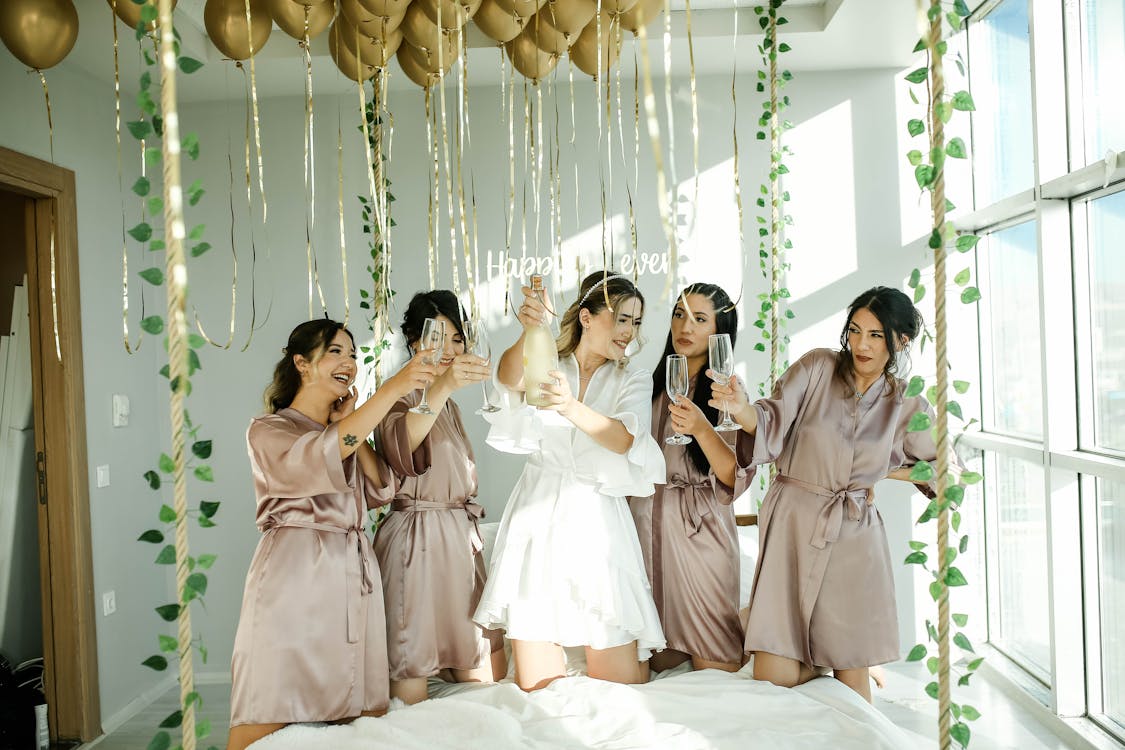 (Photo: Melike Benli)
A bridal shower or a bachelorette party is an exciting event for the bride-to-be. It is your time to get showered with gifts and love from your close friends and family. If you're throwing a wedding shower, here are some brilliant decorations to help you get started.
Instant Photobooths Balloon Decorations
Putting up event balloons with the theme colors in front of the entrance with a balloon stand on each side will give you the perfect photo booths. Guests love taking pictures!
Balloon Wedding Props
If you're thinking of throwing the party indoors, balloons and props are a must. Hang or stick balloons with creative words to create a fun and comforting atmosphere at the party.
(Photo: Balloons Online)
Themed-Balloon Decoration
Going for the theme that you like can be very surprising. It can be from a cartoon, movie, or anything the bride-to-be favors because the event is all about them!
Balloons can be the main decoration in the event, but small decorative things should not be overlooked as they add up to the festive party. For starters, make a candy table. Leave some space on the table for the candy bar section. Next, pour delicious sweets into a party color palette bowl or plate. This can serve as both a decoration and a sweet appetizer for the guests to enjoy.
Light some candles! This can give off a romantic and relaxing atmosphere. Turn on soft, slow songs while you're at it. There's nothing more flattering than the soft glow of candlelight. This idea is suitable for a very intimate wedding shower.
Let them eat cake!
Cakes are a traditional dessert for celebrations like this. A cake stand turns your dessert table into a beautiful display. You could bake or order a cake to put at the center of the table and pile cupcakes around it. Everybody loves some yummy cakes! 
You could create a dreamy and unique vibe by adding lights to your balloon decorations. It's called floating lights balloons. Instead of string lights, you could use LED lighting if the shower takes place in the evening or in an indoor venue. They will create a twinkle to an already wonderful occasion. 
How Do I Throw a Bridal Shower Decoration at Home?
The bridesmaids usually organize bridal showers since the bride has little time to think about extra entertainment. If you are the bridesmaid and this is your first time managing the party, here are a few tips to help you. First, decide on a theme for your party, think about how you will decorate your venue, and make a list of materials you need. The essentials would be balloons, flowers, confetti, and food! The "golden rule" is a good mood. And what makes a good mood? The happy bride! That is the main highlight of the event.
There are many selections suitable for your bridal shower decorations at our valentine/wedding collection.
Check out these:


Andy Balloons is a balloon shop known for its custom balloons that comes with a reasonable balloon price. Over the years, we have set up many decorations for all types of events. A bridal shower is one of them! We have all kinds of party balloons ready to be placed at your venue. Make your purchase now!
Contact us through WhatsApp at +(65) 8876 9977 for sales inquiries.
Visit us at www.andyballoons.sg for more information.